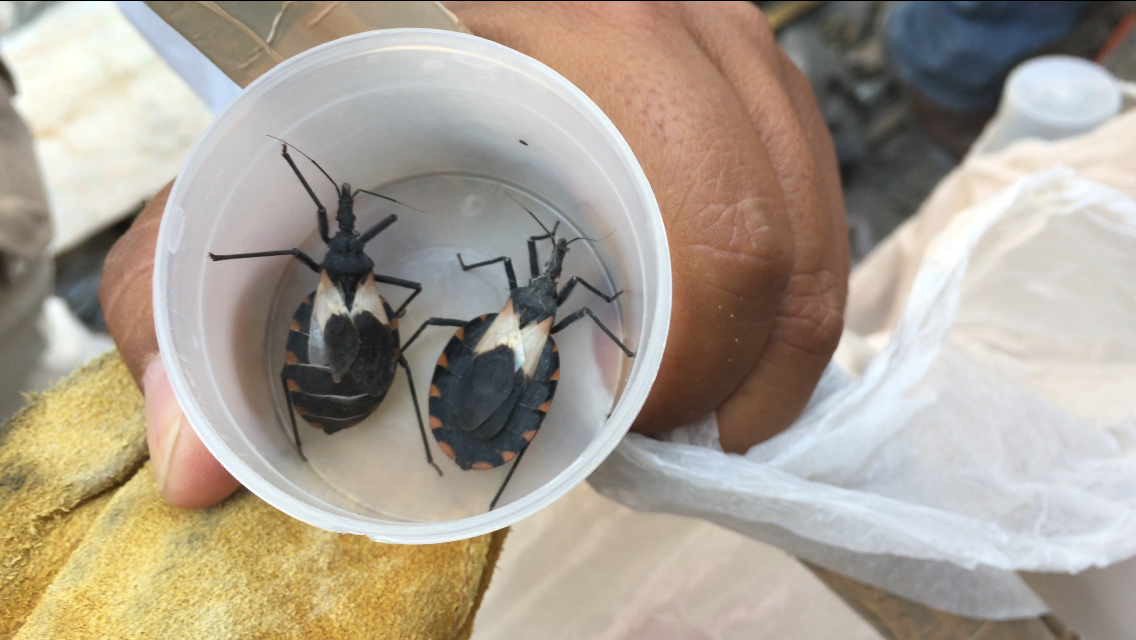 Virtual Vector Laboratory
The aim of this collaborative socially engaged work is to investigate new ways field researchers can make precise digital images of insect specimens and use a custom pattern recognition algorithm to accurately identify and map species that are vectors for deadly diseases.
The first disease we are focused on is Chagas disease. Chagas is prevalent throughout Latin America and there are an estimated 100 million people at risk of infection. Pictured here is a pop up blood screening clinic for Chagas disease. The samples are taken by nurses working under the guidance of our partners in Mexico.
For more details about our project see the website:
The pop up clinic exams include EKG monitoring to check for heart damage caused by Chagas disease.
Microscopist Hugo Manuel Itza Cach is getting a demonstration of the Virtual Vector Laboratory specimen photo platform from two of our principal partners Rodrigo Gurgel (Brazil) and Janine Ramsey (Mexico).
As part of our team's mission to engage a broad international population at risk of Chagas disease as well as those interested in collaborating with the Virtual Vector Laboratory, we are developing multiple modes of contact and communication including bilingual documentary video.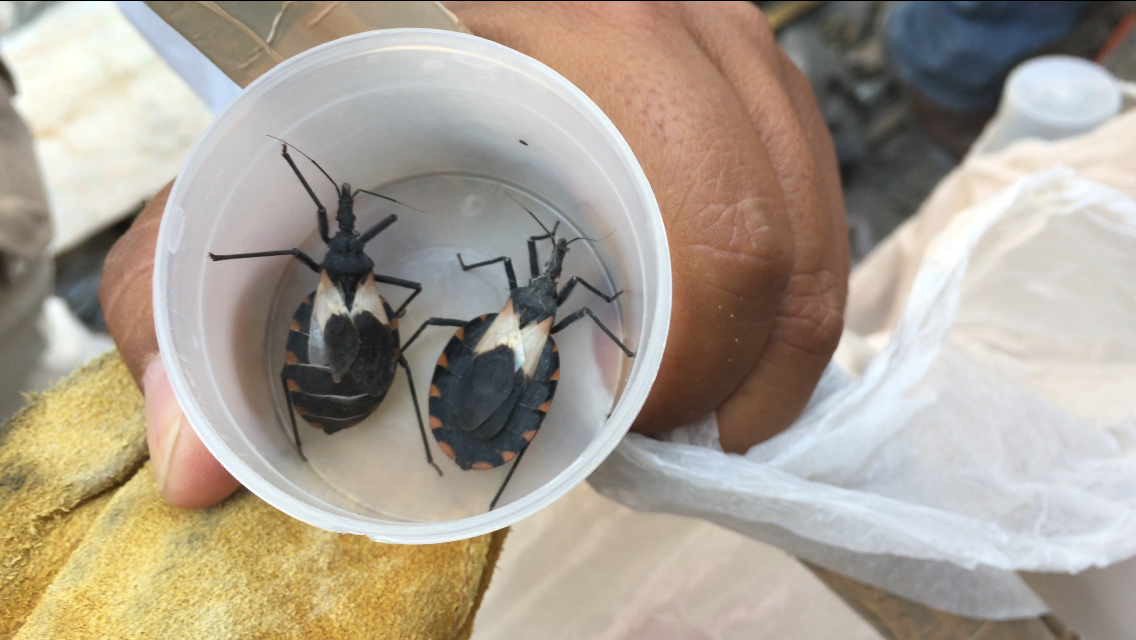 To get video footage and a better understanding of how people become infected, I shadowed bug hunters in Cuernavaca Mexico to film them conducting home inspections. They use their findings to map the prevalence of the Triatomine bug (vector of Chagas disease). The bugs transmit the parasite that causes Chagas disease while taking a blood meal from their sleeping victim.
The team of bug hunters I followed in Morelos Mexico.
The Triatomine bugs that transmit Chagas disease exist in the southern United States but the particular species found in this region is not as effective of a transmitter of the parasite to humans. There are however widespread cases of dogs contracting the disease in the United States because they sometimes eat the bugs.
Our specially designed photo platforms are being used by researchers throughout Latin America to help us develop our pattern recognition algorithm. As they take photos of their specimens with our platform the images are automatically uploaded to our server and our software identifies which specific species is in the image. Identifying which of the approximately 150 members of the Triatomine family is present will help guide treatment efforts and generate a much needed vector map using the metadata from the photos.
Rodrigo demonstrates how to use our device to researchers in a laboratory in Merida Mexico.
Our principal investigator Townsend Peterson of Kansas University joins the team for a lunch meeting in Merida to discuss next steps.
As an art/science hybrid project, The Virtual Vector Laboratory's exhibitions bring the artist studio, field research and laboratory into the gallery setting to position the project as a socially engaged artwork.